YOUNG
B R A S S B A N D
W I L L E B R O E K
Young Brassband Willebroek originated as an ensemble of the GO! Academy for Music & Drama Willebroek in 2002. It is the youth band of multiple European Champions Brassband Willebroek that already has 3 European, 22 national titles and two world titles to its credit. Young Brassband Willebroek was conducted by conductor Frans Violet, who has already helped the band to national titles. Both in third, second and first division.
​
The band mainly consists of young people who have fun together and want to achieve the highest. The high level proves the classification of the Province of Antwerp. Young Brassband Willebroek were placed in Honorary Division! In 2015, they became European champions with 98% in the Premier Section for the first time in their history. In 2017, YBBW achieved a European hat-trick with a third win in their own country! Frans Violet gave the baton to his son Lode Violet since August 2017. YBBW - led by their new conductor - became the Belgian champions in 3rd Division (2017), Belgian champions in 2nd division (2018) and Flemish Open champions in the B-Division (2018, 2022)!
Lode Violet was born in Jette in 1995 and started his cornet education at the GO! Academy for Music & Drama Willebroek at the age of six. A year later he added piano to this. At the age of 14, Lode followed his teacher/father Frans Violet to the Kunsthumaniora Brussel. There he graduated with the greatest distinction. In 2017, he obtained a Master of Arts music degree at the Royal Conservatoire Antwerp, as a cornet player tutored by Frans Violet, followed two years later by an Academic Teacher Training's degree. He currently teaches Brass, Ensemble & Conducting at the GO! Academy for Music and Drama Willebroek and since 2019 he is also affiliated with the Kunsthumaniora Brussel as a teacher for brass. In September 2020, he started as Saxhorn Teacher at the Royal Conservatoire Antwerp.
​
Lode, Besson Artist, is active in various orchestras and regularly performs as a soloist. He travelled to several bands in Europe & the United States of America. From 2011 he is the Principal Cornet of Brassband Willebroek where he won six national titles, a European title and a world title. It's no secret to say that Lode can't keep up with his prizes and awards.
The composer in Lode started at the age of 19. He wrote an opening piece Sång till Norden for Brassband Willebroek at the gala concert of the 2015 Swedish Brass Band Championships. The work has often excelled as a winning performance at competitions. A few years later (2019) Lode wrote a second solo piece, A Tiny Trilogy. It was written for Tim De Maeseneer's debut album. Lode has already realized dozens of compositions and arrangements.
​
Since 2017, Lode also has started a career as a conductor, and this start hasn't been wrong: Young Brassband Willebroek became Belgian champion twice (3rd division & 2nd division) and achieved a first place in 1st division at the Flemish Open Brass Band Championships. With Mercator Brassband he also won the Dutch Open Brass Band Championships in 2nd division.
​
More info at www.lodeviolet.com
BELGIAN CHAMPIONS
2ND DIVISION 2018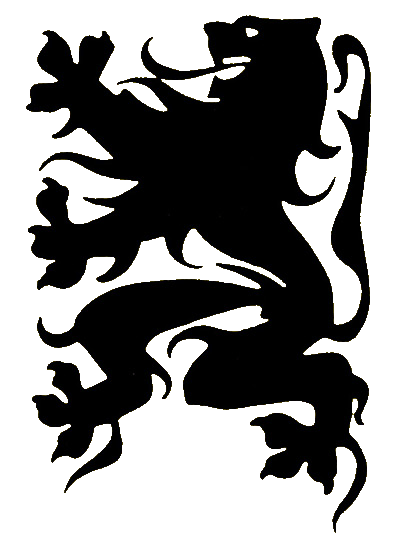 FLEMISH OPEN CHAMPIONS
B DIVISION 2018, 2022
EUROPEAN YOUTH CHAMPIONS
2015, 2016, 2017
Soprano Cornet
Johan D'Hondt
​
Principal Cornet
Anne-Sophie Leveugle
​
Solo Cornet
Karin Baechler
Xabi Gabiola
Simon Van den Eede
​
Repiano Cornet
Milla Van Lint
​
2nd Cornet
Febe Moortgat
Loranne Van Laenen
​
3rd Cornet
Limke Van Laenen
Olivia Van Driessche
Patient Ndebila
​
Solo Horn
Lina Van Lint
​
1st Horn
Pieter Drijkingen
Medeina Vapsvaite
​
2nd Horn
Dries Vanderyse
Algirdas Gricius
Solo Baritone
Thibaut De Bondt
​
2nd Baritone
Fre Van Driessche
Principal Euphonium
Jonas Violet
​
2nd Euphonium
Erika Pauwels
Katrijn Van Houtven
1ste Trombone
Jan Van de Watering
Aäron Gorsen
​
2nd Trombone
Renske Moortgat
Nicolas Van der Roost
Solo Eb Bass
Stijn Aertgeerts
​
Eb Bass
Chase Van Engelgom
Bb Bass
VACANT
VACANT
Lennert Van Laenen
Jannes Jacobs
VACANT
VACANT